Manage Your Driving School with ClickClickDrive
You run a driving school, or you want to open a new driving school - then ClickClickDrive is the right partner
Get started
REQUEST DEMO
Starting and managing a driving school takes a lot of time, and even more so if you do not work with the right solution. At ClickClickDrive we have made it our goal to help driving schools and driving instructors simplify their daily lives. With our marketing profile, our theory app and our management software, we offer you all the tools you need to optimize your operations - all from a single source. The result? More time, more customers and more flexibility!
How we can help you
We offer you a 360° platform for the management of your driving school, which connects you, your instructors and driving students. We combine the latest technologies with our in-depth knowledge of the driving school market so that our products will considerably simplify your daily processes.
More time

With access to our software, you can manage all appointments (via ClickClickDrive, your website, or over the phone) in one centralized, easy-to-use management system that can help you optimize the capacity of your driving school and increase your revenue. In addition, you can use our software from anywhere and easily on all devices. We will set up everything for you and explain you the most important functions. All of this without any hidden costs for maintenance, updates of the software and at a reasonable purchase price.

More customers

The modern driving student goes online to find his drivingschool - reviews are becoming more and more important. ClickClickDrive provides you with an online optimized driving school profile and works as your driving school management software. Whether you want to open a driving school or have just opened one - we are your partner and virtual interface to your future customers. So you get more bookings and of course more satisfied customers. In addition, we can help you turn your visitors into real bookings with our marketing promotions!
Watch a 10-minutes video of our entire software offer!
Our products
The simplification of your daily processes
Was unsere Kunden über ClickClickDrive sagen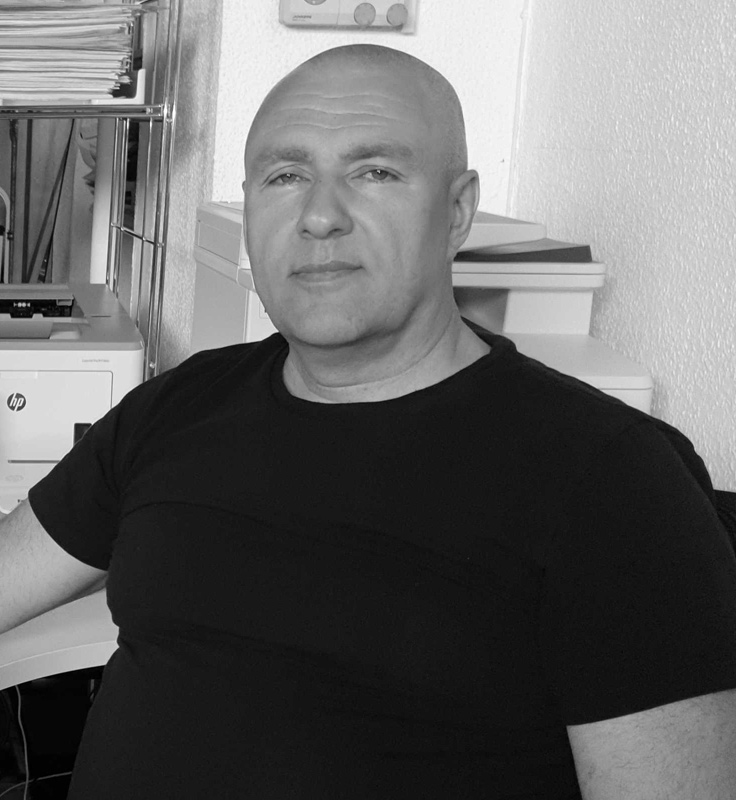 Interview mit Gennadiy Bokk, Inhaber der Fahrschule Colibri
Seit dem wir auf die ClickClickDrive Verwaltungssoftware umgestiegen sind, sind alle Prozesse viel schneller geworden und auch Fehler unterlaufen uns praktisch keine mehr. Jeder Fahrlehrer hat über alle Fahrschüler in der Fahrlehrer App einen Überblick und muss nicht immer die Sekretärin fragen. Für jeden ist die organisatorische Arbeit um einiges einfacher und schneller geworden.
Read the interview
Interview mit Frau Cetinkaya, Büroleitung Fahrschule Berlina
Ich bin mal ganz ehrlich - aufgrund des günstigeren Preises hatten wir bedenken das es einen Haken gibt oder das es eine abgespeckte Version ist und waren dann natürlich enorm überrascht das dass Lernprogramm sogar mehr bietet als andere alternativen auf dem Markt und in der Handhabung auch noch einfacher ist.
Read the interview
Interview mit Klaus Thiele, Inhaber Fahrschule Fuchs
Ihr habt mir das System vernünftig gezeigt und ich durfte es kostenlos für einen Monat ausprobieren, bevor ich mich dazu entschieden hatte. Nach dem Probemonat war ich dann komplett von der Lernapp überzeugt.
Read the interview
Become a partner!
Do you have special requirements or wishes in regards to which work steps should be digitized? Please contact us. We take your feedback serious and continue to develop our software - true to our motto:
From the driving school for the driving school!