Question: 1.1.10-001
3 Points
Licenses:
Basic material GM classes
When ambient temperatures are high, this negatively affects driver concentration during long journeys and accident numbers rise. Which of the following is it advisable to do, so that you remain alert and can drive safely, even during high summer?
Choose one or multiple correct answers
Most students learn on the ClickClickDrive app. It is available for Android and iOS.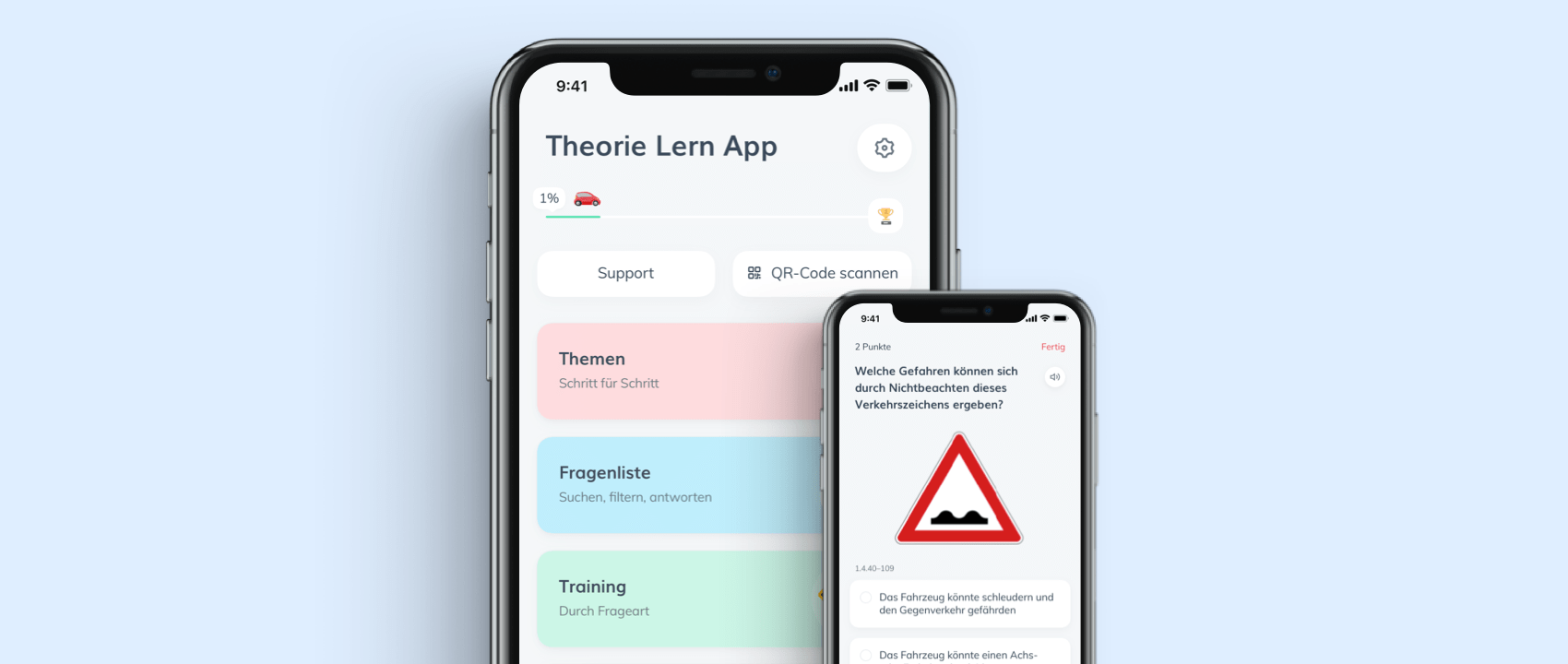 Correct answer
Choose the language